You can now analyze data from many services like Notion, Airtable and Google Sheets using Bracket and Hal9 -- Interested? Book demos at usebracket.com and hal9.com​

A quote from Ian Yanusko, founder of Bracket (YC W22):
Using Bracket with Hal9 enables users to analyze data very easily by enabling a ChatGPT-like interface over any data source that Bracket supports. Bracket currently supports Notion, Airtable, Google Sheets, Snowflake and many more to come. We are excited to see what people build -- and how much faster teams can move -- by combining Bracket's data syncing platform with Hal9's generative analytics.
A quote from Javier Luraschi, founder of Hal9 (AI2 S22):
Bracket saved us years of software development building service connectors ourselves; instead, our users can leverage Bracket to centralize data from all their services with a few clicks. We look forward to working with Bracket and encourage our users to partner with them as well.
Overview
​Chatting with CSVs works for quick ad-hoc reporting and chatting with databases for those companies that have them; but what if I don't have a centralized database yet? Meet Bracket! The data pipeline between popular business tools and backend databases.
Combined with Hal9, we can now bring data from business tools into Hal9 in a few clicks, demo bellow.
​
Hal9 Configuration
The first step is to configure Hal9 to receive data from Bracket. You can achieve this from the settings menu, enabling database support and clicking 'create' database. This will create a Postgres database for you to use and prefill the connection information that you can use to syncronize data from Bracket and similar services.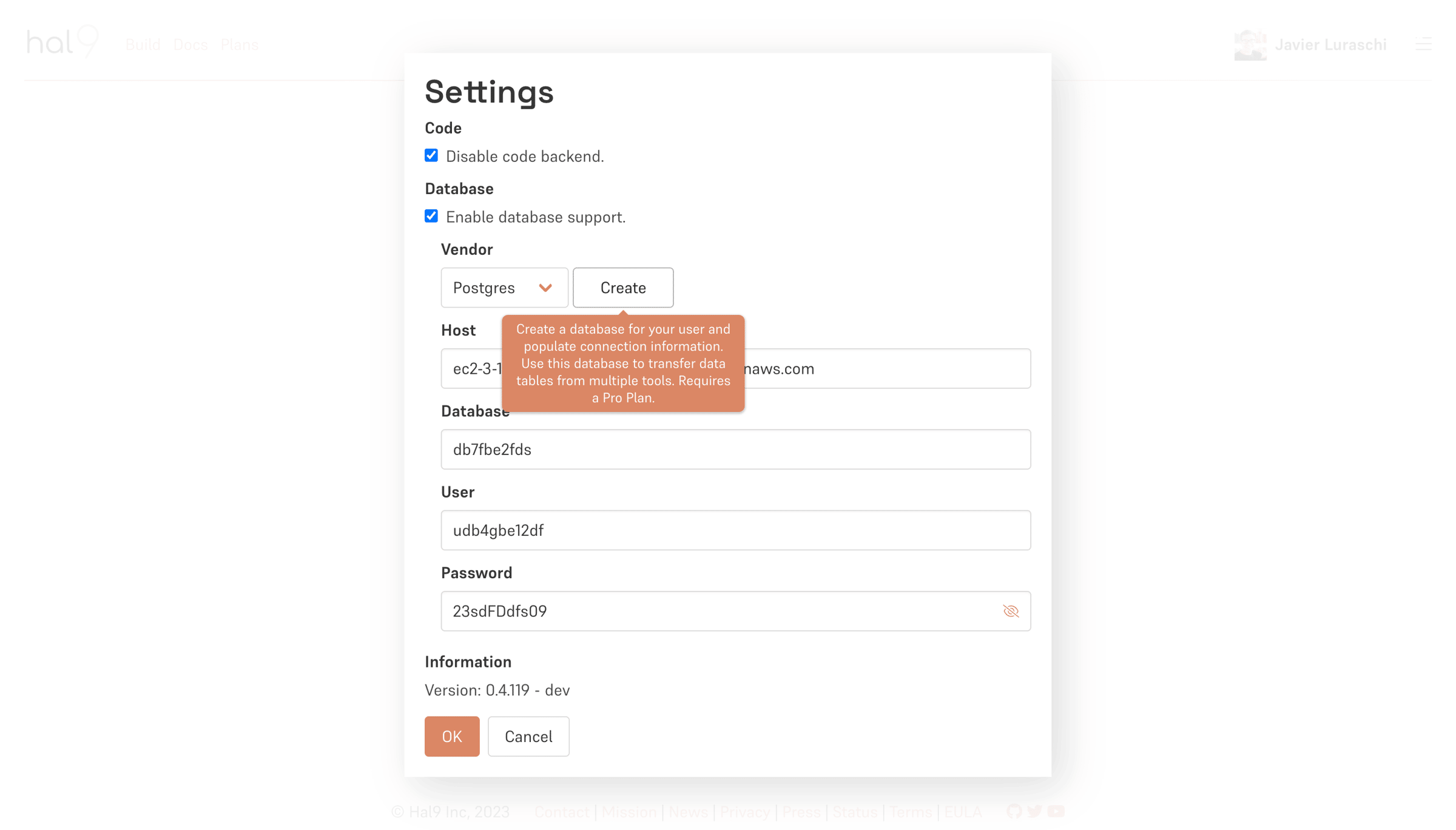 Using Bracket
The second step is to connect all your services to Bracket and request Bracket to synchronize this data with Hal9's Postgres Database. As of today, Bracket supports Airtable, Notion and Google Sheets but we are confident their team will add many more connectors, reach out to them to request additional ones.
​
Enjoy!
Once everything is setup, you can run data queries from Hal9 as usual, get full interactive reports, and get fresh data from Bracket in the background. Fresh data, seamless analytics.
​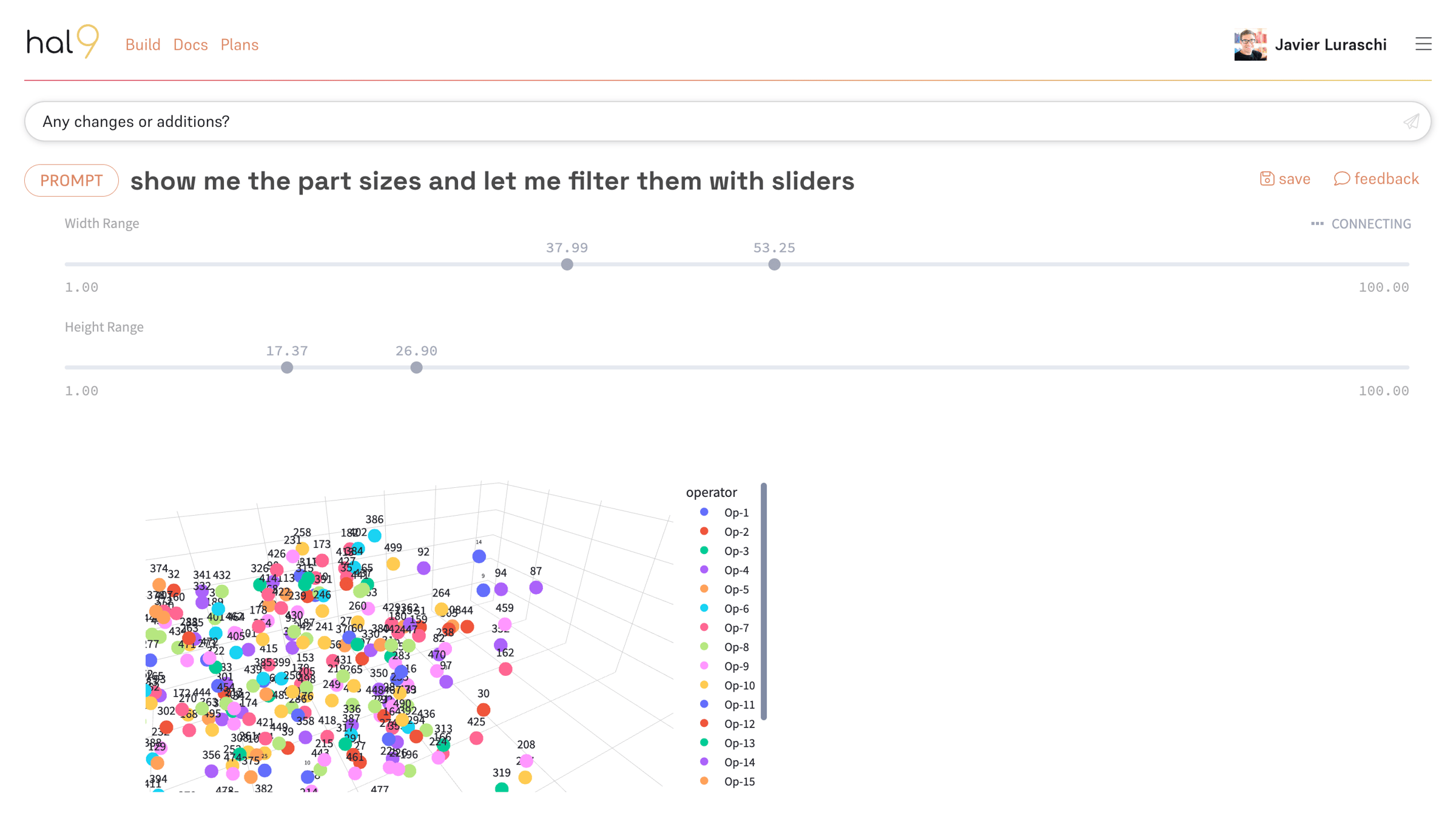 -- The Hal9 Team